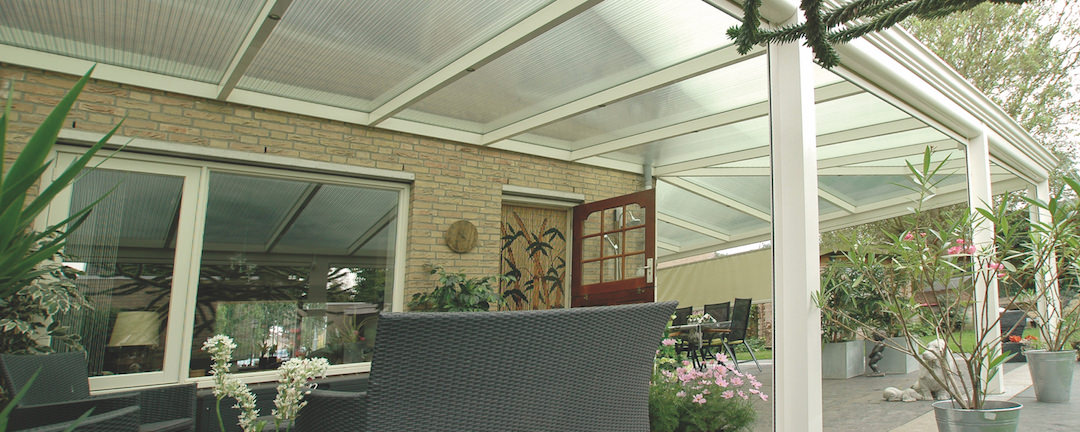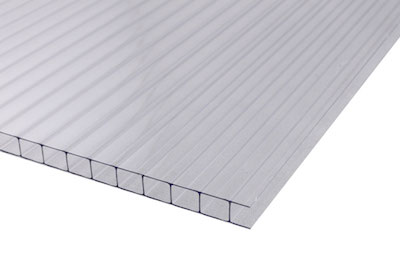 Easy and fast installation, beautiful look
Polycarbonate panels are very easy to install and, since they are lightweight, they require less structural support than glass and they can be installed on wood, aluminum or steel frame. For this application, our customer chose a 10mm policarb twin wall, clear with UV. The coated UV side ìprotection blocks more than 95% of harmful UV rays letting the family enjoy the backyard of their house. The 10mm Policarb is very durable and resistant to high and low temperatures ensuring a great loadweight.
---
Policarb 10mm Clear
For this project the customer used a Policarb 10mm Clear with UV protection on 1 side. The thickness of the Policarb panels satisfay all the snow/wind load requirements in the country the house is. The H Aluminum Structure profile, chosen by the customer, allow a secure and more safe installation to the structure and the Polycarbonate U profile for the edge of the Panels, ensure a clean and good looking at the patio.